---
Family
5. 3. 2020
family- rodina
nová slovíčka
son - syn
daughter - dcera
parents- rodiče
grandparents -prarodiče
mother
father
sister
brother
uncle
aunt
grandpa (grandfather)
grandma (grandmother)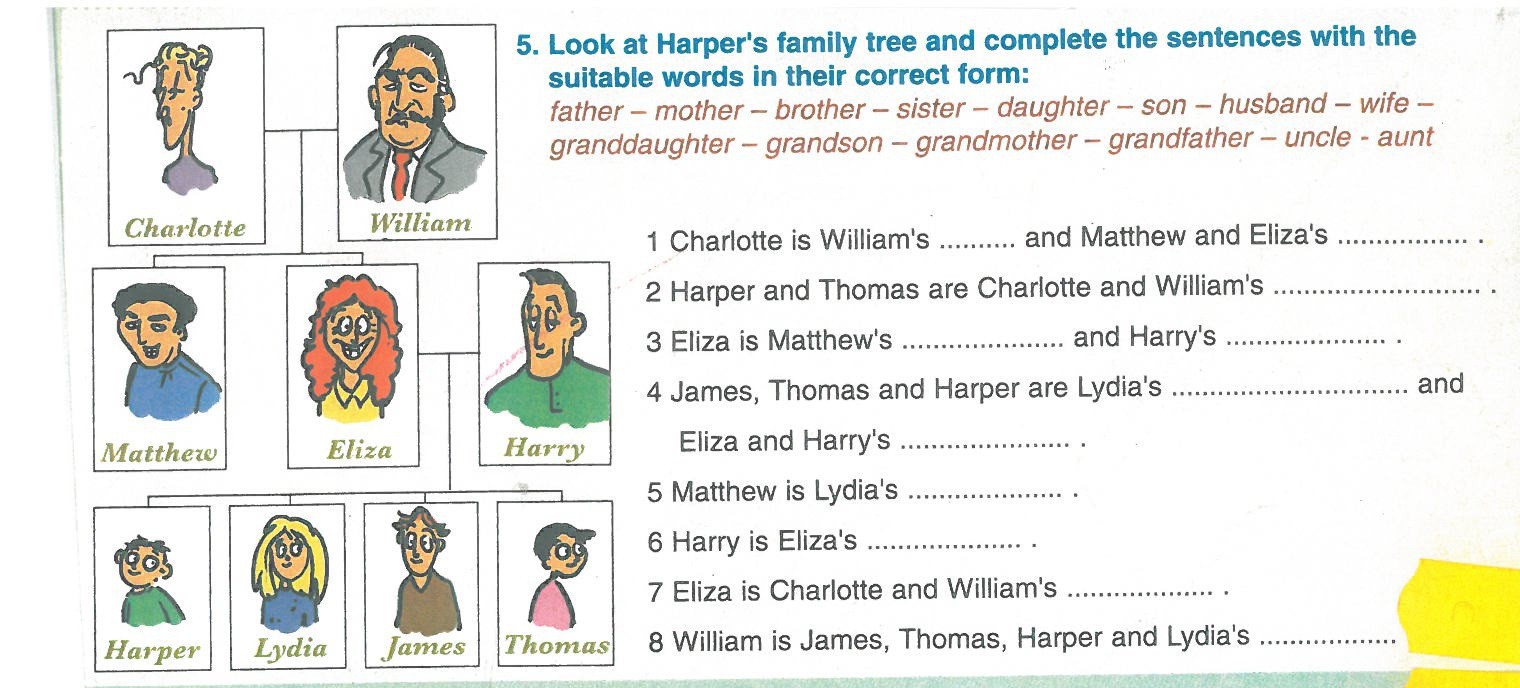 My family
I live with my family in our house ( flat). My family consists of five people. My mother, father, brother, sister and me.
My father's name is ________ and he is thirty-five years old. He works as a manager in the factory . This jobs is hard work because he has many offices.
He likes playing a tennis or going to the hot house(sauna) with friends.
My mother's name is _______. She is as old as my father. She doesn't work. She is at maternity leave. Before she had a little baby, she had worked as a hairdresser. She has got short blond hair, blue eyes, big mouth and small ears. She likes to wear jeans and T-shirts or dresses. She likes going out with girlfriends for a coffee.
she doesn't have much free time.
My brorther's name is ________ after my father. He is fifteen years old. He is very small and slim. He has got short brown hair, brown eyes, small mouth and ears. He doesn't work. He goes to the school. He likes fast and expensive cars. He will be a car mechanic.
He hasn't got a girlfriend. His hobby is skate boarding in the streets. He has got many strange friends. My parents have got many problems with my brother